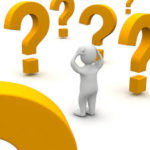 The seed is shown early on: "What do you want be when you grow up?" Albeit not asked in expectation of a seriously studied answer from a primary schooler but asked nonetheless when actually, you're damn lucky if you have the answer when you're leaving school.
And,  If you don't have the answer,  getting some paid or unpaid hands-on work experience is a very positive step towards finding it. Work-shadowing is also an option where the aim is to gain an insight rather than hands' on experience.  Along the way you're identifying your strengths and discovering what makes you happiest.
These experiences aren't always easy to get but at Catapult we can help people explore the opportunities and broaden their horizons.
Recently,  a job seeker Catapult's supporting into employment, did just that:
"I'd been discussing potential careers with my Catapult consultant," says Neil, "and he said that there was an opportunity to see what dog grooming was like. So I thought well, I did want to work with dogs but was more interested in care and training.   But then I thought well, why not give it a go… an opportunity presented to me.
"I researched the type of work and actually, I started to feel a little bit anxious about it but talked to another dog groomer and went back to Catapult for a talk. That helped me feel more confident".
On that first day, as well as shadowing the handlers while they pampered, bathed and brushed numerous dogs of all shapes and sizes, Neil also had some hands-on experience bathing the owner's  precious, miniature poodle – surely a sign that he was developing good skills.
"Yeah, I was told I did very well so quite happy with that.  And it really gave me an appreciation of how much work is put into grooming"
Next time, Neil was bathing other dogs, brushing mostly little dogs and a golden Labrador.
And did he see it as a worthwhile experience?
"Yeah, a little surprised I must say. Personally, I'm not a fan of the little puffball dogs – but good just seeing the end result, good to see the work put in: the little dogs looking more fancy.
"Even if an apprenticeship doesn't happen I still think it was an invaluable experience and I've made connections".