Vicky Braid, Ngati Mutanga
Office Manager | Ph: 03 365 7005 or 021 937 895
admin@ces.org.nz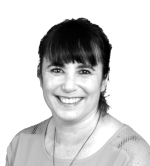 Vicky, our Office Manager, is the welcoming face of Catapult.  As a  working mum, Vicky understands the difficulties often faced when caring for a family and working full-time. Coming from the Chatham Islands, Vicky brings a down-to-earth approach to her role.
---
Mark Puddle
Employment Consultant | Ph: 03 929 0785 or 021 290 0696
markpuddle@ces.org.nz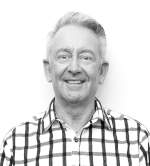 Diversity and a broad experience throughout Mark's life and career, coupled with a desire to see others thrive, equip him for his role as an employment consultant. Mark has an extensive background in heavy industry/engineering, business, teaching, community support, mentoring, peer support and pastoral care. Mark is multi-disciplined with a degree in Engineering and diploma's in Theology and Career Development and is a member of the Career Development Association of New Zealand and tutors in adult literacy. Born and bred in Christchurch, Mark is an avid fisherman, loves music, playing percussion and drums, dabbles with his guitar, tinkers in his workshop and rides his motorbike.
---
Reg Blackwood
Employment Consultant
and ICT Systems Analyst | Ph: 03 929 0787 or 021 290 0616
regblackwood@ces.org.nz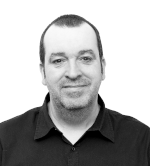 As a teenager in the UK, Reg worked as a Computer Programmer, a career which would eventually bring him to New Zealand in his thirties.  Since then, Reg has diversified into project management, training and support in a wide range of fields, including the ICT, hospitality, entertainment and disability industries.  Achieving this with DCD (dyspraxia) has given Reg a vast amount of experience in dealing with and meeting employer expectations, which (together with his wide-reaching network) he shares with his jobseeking clients. Reg even manages to keep his ICT skills honed as our resident Systems Analyst. He also works as a hypnotist, comedian, magician, broadcaster and writer – often training and mentoring others to excel in those areas. When not working, Reg spends time with his family and restores old motor-scooters, so he can ride them. 
---
Brent Trethewey
Employment Consultant | Ph: 03 929 0348 or 021 028 29430
brenttrethewey@ces.org.nz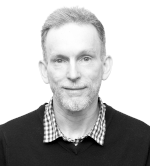 Brent has worked in the area of employment and disability for over 20 years. He enjoys building networks with employers and developing employment projects. Over the years he has been involved in the coordination and support of a wide range of jobs including an earthquake recovery team, retail and supermarket work, manufacturing and horticulture, and also more specialised roles such as software development and media production. 
---
Charlotte Ackroyd
Employment Consultant | Ph: 021 504 608
charlotteackroyd@ces.org.nz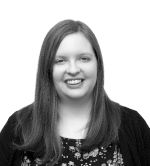 As a disabled working mum, Charlotte has a keen understanding of the pressures on disabled jobseekers and she is very passionate about helping others find the right role for them and fostering understanding and inclusivity with employers.   Charlotte comes to Catapult with a background in fundraising and banking. Although originally from the UK, she is a Kiwi via her dad and went to high school and university in Aotearoa, graduating with a BA in English Lit in 2011 from UC. She returned to the UK after finishing her degree but came back to Christchurch in 2019 to provide a better lifestyle for her family.
---