Leanne McTear
Chief Executive Officer | Ph: 03 929 0781
LeanneMcTear@ces.org.nz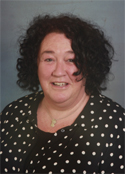 Leanne has over 30 years' experience in the social and health sectors in both the not for profit and public sectors. Leanne has experience working in the physical disability, sensory disability, mental health, alcohol and drug, and criminal justice areas – predominantly with young people. She has a passion for supporting people to identify opportunities and achieve their potential. Leanne also has a strong interest in innovative work based in collaborative practices. Leanne holds an Art degree and a Master Degree in Education (Endorsed in Guidance and Counselling) and is a qualified Prince2 Project Management practitioner.
---
---
Vicky Braid, Ngati Mutanga
Office & Systems Administrator | Ph: 03 365 7005 or 03 929 0786
admin@ces.org.nz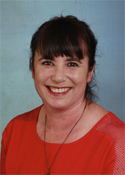 Vicky, our Office & Systems Administrator, is the welcoming face of Catapult.  As a  working mum, Vicky understands the difficulties often faced when caring for a family and working full-time. Coming from the Chatham Islands, Vicky brings a down-to-earth approach to her role.
---
---
Luke Kenmare, Te Arawa, Ngati Rangitihi
Senior Employment Consultant | Ph: 03 929 0348 or 021 911 394
lukekenmare@ces.org.nz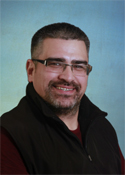 Luke comes with a wide range of experiences ranging from work in IT, mentoring and peer support. He has been the recipient of employment support and comes with an understanding for others in a similar situation. His leadership skills and his ability to encourage, motivate and help people reach their full potential using the principles of the Te Whare Tapa Wha model of well-being are well-received by clients. He is currently completing an Apprenticeship in Community Facilitation.
---
Mark Puddle
Employment Consultant, Coach and assessor Ph: 03 929 0785 or 021 290 0696
markpuddle@ces.org.nz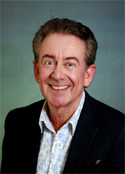 Diversity and a broad experience throughout Mark's life and career, coupled with a desire to see others thrive, equip him for his role as our employment consultant, coach and assessor. Mark has an extensive background in heavy industry/engineering, business, teaching, community support, mentoring, peer support and pastoral care. He is currently studying towards the Diploma in Career Guidance and is a member of the Career Development Association of New Zealand.
---
Diana Hosted
Employment Consultant| Ph: 03 929 0787 or 021 290 0616
dianahosted@ces.org.nz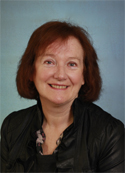 Diana has a diverse career background focused on communication-based fields. This includes journalism, teaching English as a second language and marketing. She spent several years working with a variety of different groups, both in New Zealand and overseas, establishing and facilitating educational and support programmes. Diana's communication skills are invaluable for encouraging and supporting people into employment. Diana is a member of the Career Development Association of New Zealand.
---
George Gribbin
Employment Counsellor | Ph: 03 929 0784 or 027 451 7160
georgegribbin@ces.org.nz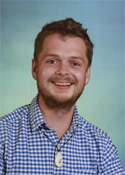 George, trained in Solution Focused Brief Therapy (SFBT), brings his skills in this to help client's better manage their anxiety in relation to employment. Previously George worked as a high school guidance counsellor and at Youthline as a phone/ text counsellor. George has a Bachelor of Arts in Psychology and Education Counselling and is in his final year of a Masters of Counselling. NZAC (PROV).
---