---
Vicky Braid, Ngati Mutanga
Office Manager | Ph: 03 365 7005 or 03 929 0786
admin@ces.org.nz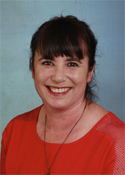 Vicky, our Office Manager, is the welcoming face of Catapult.  As a  working mum, Vicky understands the difficulties often faced when caring for a family and working full-time. Coming from the Chatham Islands, Vicky brings a down-to-earth approach to her role.
---
Mark Puddle
Employment Consultant, Coach and assessor Ph: 03 929 0785 or 021 290 0696
markpuddle@ces.org.nz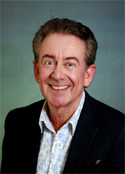 Diversity and a broad experience throughout Mark's life and career, coupled with a desire to see others thrive, equip him for his role as our employment consultant, coach and assessor. Mark has an extensive background in heavy industry/engineering, business, teaching, community support, mentoring, peer support and pastoral care. He is currently studying towards the Diploma in Career Guidance and is a member of the Career Development Association of New Zealand.
---
Eve Penny
Employment Consultant| Ph: 03 929 0787 or 021 290 0616
evepenny@ces.org.nz
Driven by fairness and a desire to support others Eve comes from a background in Youth Development, both in the UK and Aotearoa.  Eve has 6 years'  extensive experience working in various roles within education, social work and NGOs,  supporting some of her communities most vulnerable people.
Guided by a passion for Social Equity and Wellbeing, she believes that everybody deserves the opportunity to thrive in life, these core values continually motivate her in her life and mahi.
Having personal experience of living with a chronic illness Eve understands the barriers this can have in gaining and sustaining meaningful employment. Empowering people to not only realise but to achieve their potential is at the foundation of all of Eve's work as she believes this makes for lifelong change that the individual is invested in.
---
Brent Trethewey
Employment Consultant| Ph: 03 929 0348 or 021 028 29430
brenttrethewey@ces.org.nz
Brent has worked in the area of employment and disability for over 17 years. He enjoys building networks with employers and developing employment projects. Over the years he has been involved in the coordination and support of a wide range of jobs including an earthquake recovery team, retail and supermarket work, manufacturing and horticulture, and also more specialised roles such as software development and media production. He is  delighted to be returning to Catapult after a period away caring for a family member.