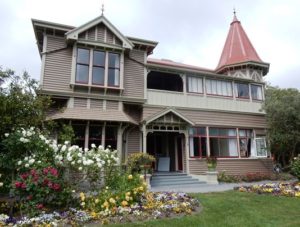 I went to the historic Avebury House http://www.aveburyhouse.co.nz/  the other day to meet up with volunteers and employees from Dress for Success at one of the catch-ups they hold during the year.  I'd been invited for "a chat"  to tell them more about Catapult services. Yes a chat – so fitting for the surroundings – and  YAY, no whiteboard, graphs, markers, pens, or powerpoint presentation required.
We often refer job seekers to the fabulous Dress for Success service https://christchurch.dressforsuccess.org/ and the opportunity to give their volunteers bit more of an insight into the support that Catapult offers and how we provide it, was really valued.
During our chat I was asked what percentage of Catapult's clients is male (in some parts of the world the Dress for Success service also extends to men).  Actually 64% of the jobseekers who come to Catapult are men. It would be brilliant if the local Dress for Success was able to consider extending their service to include them
Volunteers were also interested to know if women felt anxious about their appointment with Dress for Success.  The answer to that is that we do all we can to make sure they don't, by describing the environment there, taking a look at the website, explaining how supportive and empathetic the volunteers are, and how the clothing selection works. We're also happy to go along to the appointment if the job seeker thinks she'd like some company. Or if she's happier to go by herself but transport's a problem, we can take her and then go back to pick her up.
We're always very keen to let people know about our services so if you, or anyone you know, is involved in a community group and would like us to come and have a chat with them, just get in touch with the Catapult office.
And, by the way, we're actually damn good at presentations… the whole nine yards, if that's the preference.